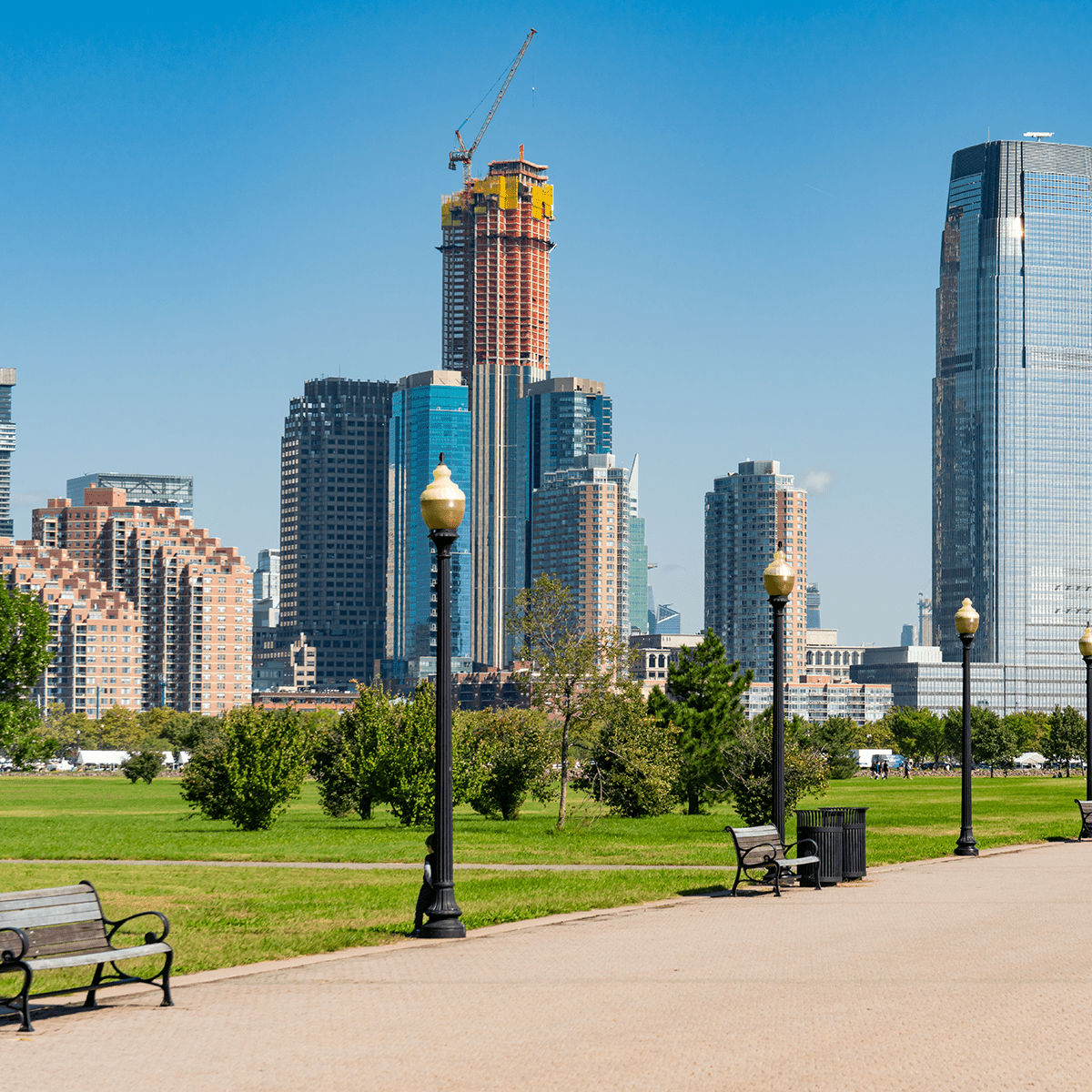 Fedoroff Firm LLC
When you are grappling with financial difficulties, you need a law firm that will be compassionate to the challenges you are facing. You need someone who will take the time to understand the details of your situation and help you develop an effective plan that will help you get back on your feet. Many times, this involves exploring the institution of bankruptcy, a practice that can provide numerous kinds of practical debt relief.
If you are unfamiliar with bankruptcy or other options for tackling your debt, you might not know where to start. At Fedoroff Firm LLC, we have over 20 years of legal and bankruptcy experience. We have spent the last two decades assisting clients throughout Jackson and all of Ocean County and can leverage our hands-on knowledge to benefit your case. We will leave no stone unturned in getting you the best results possible.
When you hire our firm, you can be confident that your matter will be handled professionally and with the utmost care. Our team prides itself on delivering no-nonsense advice and skilled legal representation. No matter who you are or the extent or type of your problem, we are committed to providing superior legal representation to every one of our clients.
Start exploring your legal options with our firm today by contacting us online or calling.
Our Attorney
Our firm offers the only bankruptcy attorney in Monmouth, Ocean, or Middlesex counties that has been certified by the American Board of Certification in consumer bankruptcy. Board Certification assures you, the client, that the lawyer has met rigorous standards and has demonstrated specialized knowledge in their field. Our attorney is ready to use her specialized knowledge and expertise to benefit you.
Attorney Vera Fedoroff practices primarily in bankruptcy and is passionate about helping clients overcome financial challenges. Prior to founding Fedoroff Firm LLC, Ms. Fedoroff served as a partner at Atkinson & DeBartolo, P.C., where she practiced in bankruptcy, real estate, and probate. She has successfully represented debtors, secured creditors, and unsecured creditors in Chapter 7, Chapter 11, and Chapter 13 bankruptcy cases, giving her a full understanding of the process from every conceivable angle.
We offer a wide range of legal services to our clients. Much of our practice is focused on helping individuals, families, and business entities navigate financial challenges through bankruptcy. We are also able to assist in several other practice areas.
Our attorney at Fedoroff Firm LLC can assist you with:
Chapter 7 Bankruptcy. Often considered the most efficient type of bankruptcy, a Chapter 7 case involves liquidation, where nonexempt assets are sold to settle outstanding debts. Exemption schedules can be used to protect many types of property from liquidation, including in many cases your home, vehicle, and personal property. Chapter 7 bankruptcies can be completed relatively quickly, with many only lasting between 4 and 6 months.

Chapter 11 Bankruptcy. Chapter 11 can be used by businesses as well as some individuals to get immediate debt relief. Filing allows a business to continue normal operations while they prepare a plan to address its debts, which can sometimes involve renegotiating loans or the sale of certain assets. We can assist you in the preparation of your proposal, negotiation with creditors, and enaction of the plan.

Chapter 13 Bankruptcy. This type of bankruptcy can be used if you have valuable assets that might otherwise be subject to Chapter 7's liquidation. We will help you propose a plan to address outstanding obligations, which generally involves consolidating your debts into a single monthly amount paid over a period of 3 to 5 years. Unlike Chapter 7, however, you will not lose any property during the process.

Foreclosure Defense. If you are in danger of losing your home or another piece of real estate property, we can assist you in the fight against foreclosure. Our attorney is experienced with mediation and can explore potential renegotiation options with your mortgage lender. We can also assist you with using bankruptcy's automatic stay to halt the foreclosure process, giving you time to reorganize and catch up on payments.

Debt Relief. If you are struggling to overcome debt and do not know where to turn, we can help you evaluate the relief options available. This can include bankruptcy as well as other means of combating mounting debt. Bankruptcy can confer both temporary and permanent debt-relief options, and we can advise on what strategies will best address your unique situation.

Real Estate Transactions. We are capable of assisting both buyers and sellers in numerous types of real estate transactions in New Jersey. From drafting the initial contracts to closing the sale, we can give you the confidence and legal support that you need in completing these complicated deals.

Estate Planning. Everyone needs a plan for what will happen to them when they are gone or no longer able to communicate. Doing so protects both your interests and those of your loved ones. Our lawyer can assist you in exploring, drafting, reviewing, and updating foundational estate planning documents, including wills, advanced healthcare directives, and powers of attorney appointments.

Probate. A person who is named executor in a will or appointed administrator by a court must shoulder immense responsibilities in closing a loved one's estate. Our team can assist you in navigating these complex responsibilities, including filing the appropriate paperwork, validating a will, inventorying and appraising assets, paying debts, and distributing property to beneficiaries.
Committed to Helping You
At Fedoroff Firm LLC, we pride ourselves on providing personalized attention to each and every one of our clients. We are able to assist you in numerous legal areas, but we can offer especially focused legal assistance with matters involving debtor and creditor law. Our team can represent both debtors and creditors in bankruptcy cases and will do everything possible to deliver you the results that you deserve.
Do not wait to get help with bankruptcy. Our office is conveniently located in central New Jersey, right off Route 9 and only minutes from the 195 and the Garden State Parkway.
Over 20 years of experience.

Vera has been practicing law and bankruptcy since 1996. She genuinely wants to help find a solution to the challenges that clients face when they fall behind on their finances.

Accessible & personalized attention.

At our firm, clients work directly with attorney Vera. It is key that every client receives one on one communication and attention so she can find a solution that works. No two cases are the same.

Award-winning & trusted.

We have been recognized in our community and beyond for our exceptional legal practice. Our awards include Monmouth County's Top Lawyers 2018 and 2020 Top 100 Magazine.
Learn more about how our firm can assist you by scheduling an initial consultation. Call or contact us online to get started.